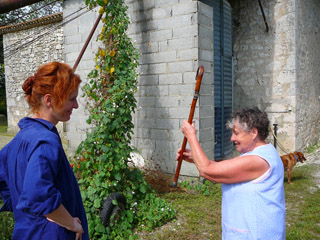 It is Yvette Mirgaudou, widowed in 1984, who showed us the ecological heating system her husband invented.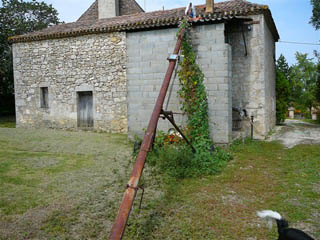 Behind this wall a corrugated iron silo, 11m3 long, filled with the use of this grain screw, feeds the boiler, on the other side, with the use of an endless screw.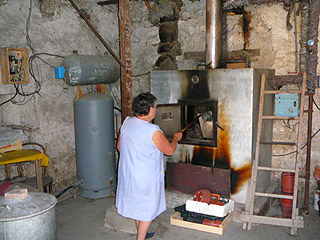 In 1979 he constructed a robust and efficient boiler in his own home ; he fed it with sawdust and straw and then with wood granules.